Funda De Lona Cama Larga Resistente Al Agua Correas Elastica
en 12x 424 pesos con 37 centavos$42437
IVA incluido
Disponible 6 días después de tu compra
Devolución gratis
Tienes 30 días desde que recibes el producto para devolverlo. ¡No importa el motivo!
Garantía
Compra Protegida con Mercado Pago
Recibe el producto que esperabas o te devolvemos tu dinero
Garantía de la tienda
Sin garantía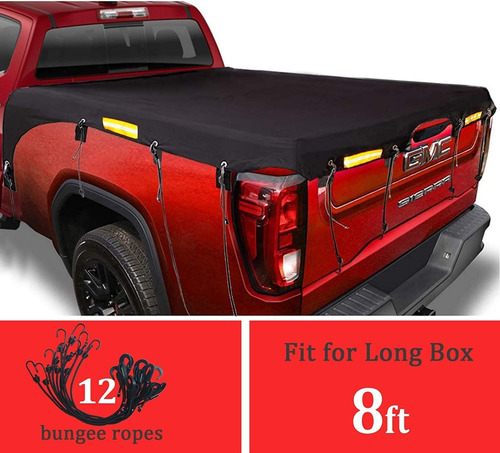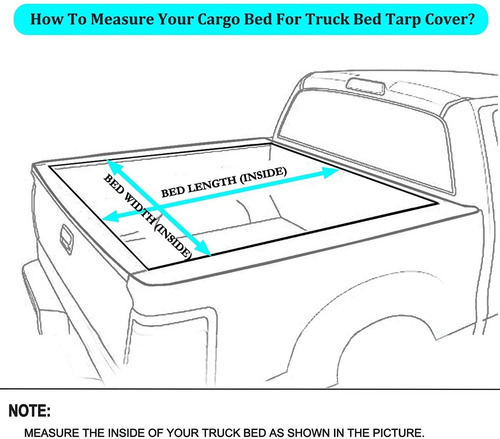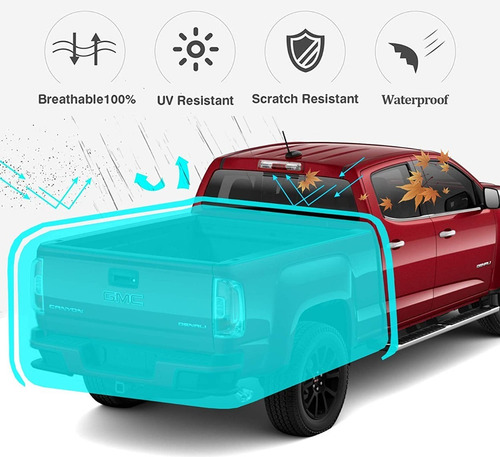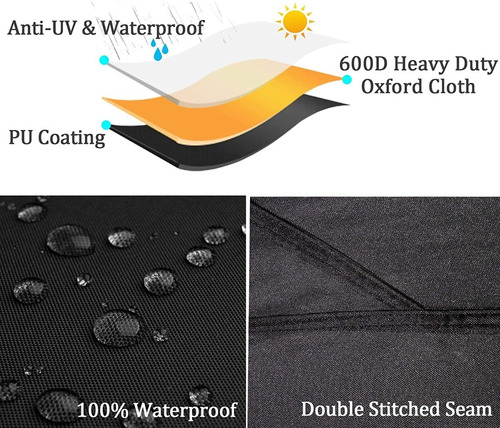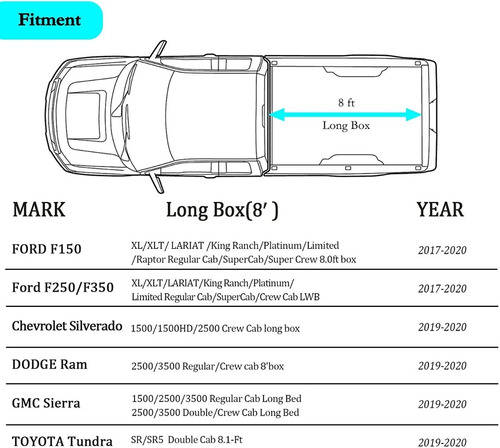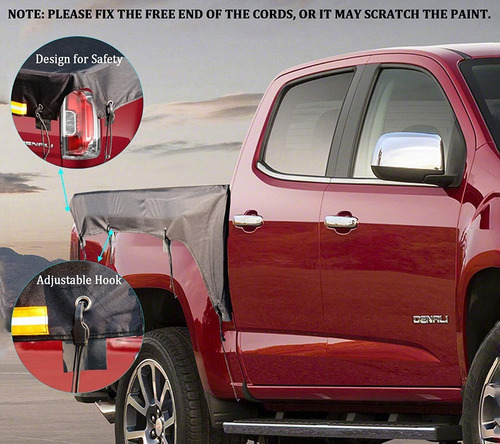 Características principales
Descripción
HEAVY DUTY 600D OXFORD FABRIC: SOFTCLUB truck bed tarp cover is made of high quality 600D Oxford fabric material with sealed waterproof strips at the seams, which has a better abrasion resistant and waterproof, perfectly protecting your cargo in rainy/windy/snowy days.
THOUGHTFUL DESIGN: The pickup truck bed cover has a unique hem design for the truck bed, which does not affect the use of the tail lights and the tailgate handle. What's more, there are up to 12 adjustable bungee cords make the cover tightly wraps all four sides of the truck bed, even if you driving on the road, it will not be blown away.
EXTREMELY COST-EFFECTIVE: Compared with other truck bed tonneau covers on the market, Softclub truck bed tarp cover is more affordable and flexible. It can still be covered even though the cargo is a little higher than your bed rails. It also can be folded up to storage in a small space if you wouldn't use it.
DURABLE & UNTILITY: SOFTCLUB Truck bed tarp cover adopts reinforced double needle stitching, and the seams are more firm and durable. The adjustable heavy-duty bungee ropes provide the truck bed cover a snug fit, and can prevent external air from entering the truck box, thereby avoiding tearing caused by air flow during driving.
UNIVERSAL SIZE: Softclub Truck bed cover has 3 sizes: the short bed(5.5'-5.8'box), the standard bed(6.5'box), the long bed(8'box), please choose the right cover according to your needs. Truck tarp bed covers support most common pickup truck types, compatible with FORD F150, CHEVY/GMC Silverado/Sierra, DODGE ram, TOYOTA tundra, NISSNA titan. NOTE: PLEASE CONFIRM YOUR TRUCK BED SIZE BEFORE ORDERING.

SOFTCLUB truck bed cover is different from other truck bed covers. Compared with the truck bed tonneau cover, it is light-weight and foldable, easy to use, and you can get the same protection effect at a lower cost. Compare with other truck bed tarps and nets, it provides much stronger waterproof and windproof performance. The truck bed cover is a universal size fit design, heavy-duty 600D Oxford cloth material + high-quality PU waterproof coating layer, which is more durable and water resistant, and can be used for years.